Spectrum Center Seating Chart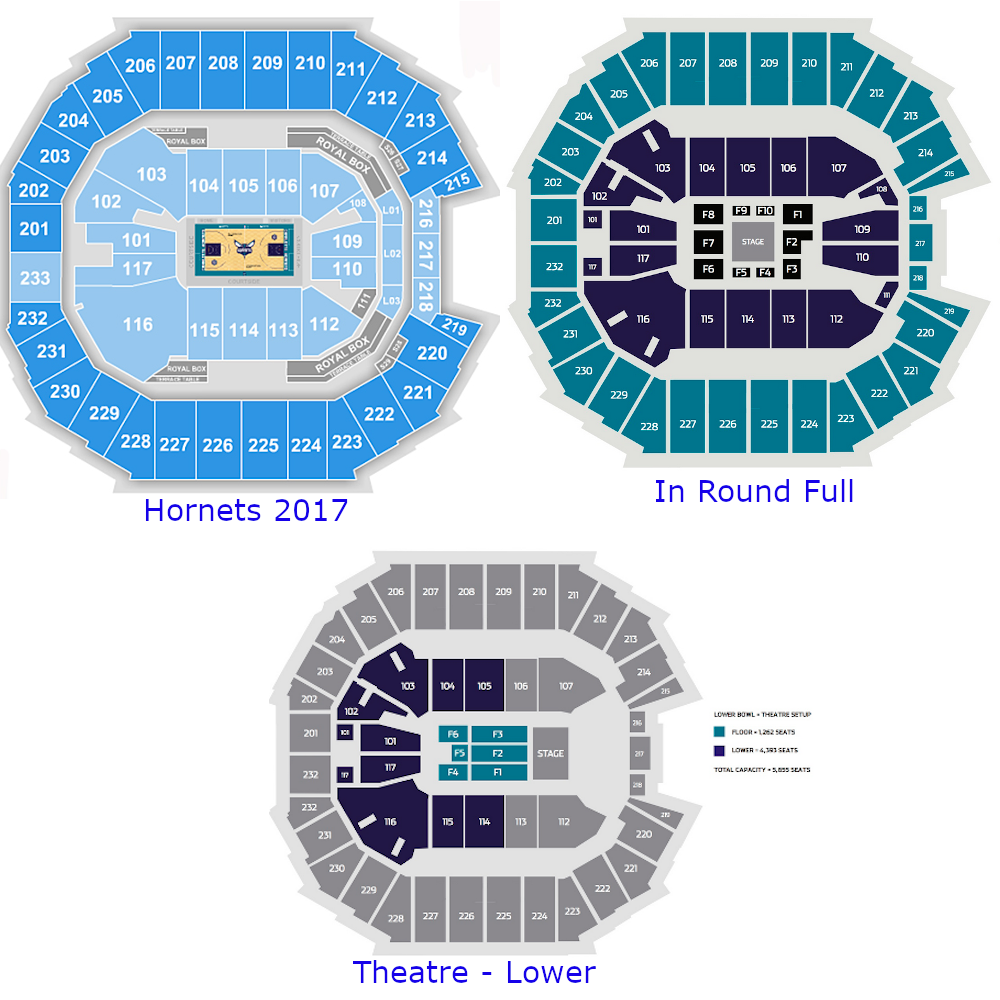 The Spectrum Center is a multipurpose arena with several arrangements as detailed in the blurb below. The venue can hold anywhere from 4,000 patrons to 20,200 guests for larger events. The attached photo also details a few of the most common arrangements to help you purchase the right seats for your upcoming events. Every event program will have details about the seating chart whether or not it matches these common arrangements.
Basketball: 19,077
(expandable to 20,200)
Pro Wrestling: 20,200 (maximum)
Concerts:


End stage 180°: 13,376
End stage 270°: 15,236
End stage 360°: 18,249
Center stage: 18,504
Theatre: 4,000–7,000
Wheelchair and companion seating is available throughout the venue and each wheelchair user can order one wheelchair seat and three companion seats per event. Additional seating may be available on a case-by-case basis.
Standard seating is arena-based seating with armrests and careful design for comfort.
NOTE: The seating map may vary for depending on types of events. Always check the seating chart for your individual event when selecting your tickets.
Reserve your seats now by purchasing your tickets today. Visit the Spectrum Center schedule to view all upcoming events.
To read more about the ticket and refund policies please check out the ticket information page.