Spectrum Center | Charlotte, North Carolina
Exceptional artists will be headlining this year's Millennium Tour, and like you, we couldn't contain our excitement! After all, Bow Wow will be bringing some of the biggest names in the RnB and hiphop music scenes in the return of his award-winning annual concert tour. Get your tickets for the tour's stop at Spectrum Center on October 8, and join Bow Wow, Keri Hilson, and Mario as they headline the show at the famous North Carolina venue. The jam-packed show will also feature Lloyd, Pleasure P, Bobby V, Chingy, Lil Scrappy, Dem Franchize Boyz, Crime Mob, and Travis Porter, plus the recently reunited Day26. This is one of the grandest gatherings of the brightest stars in the rap, hiphop, and RnB scene. So don't miss this chance to party like it's the new millennium! Reserve your tickets by clicking this site's "Get Tickets" links.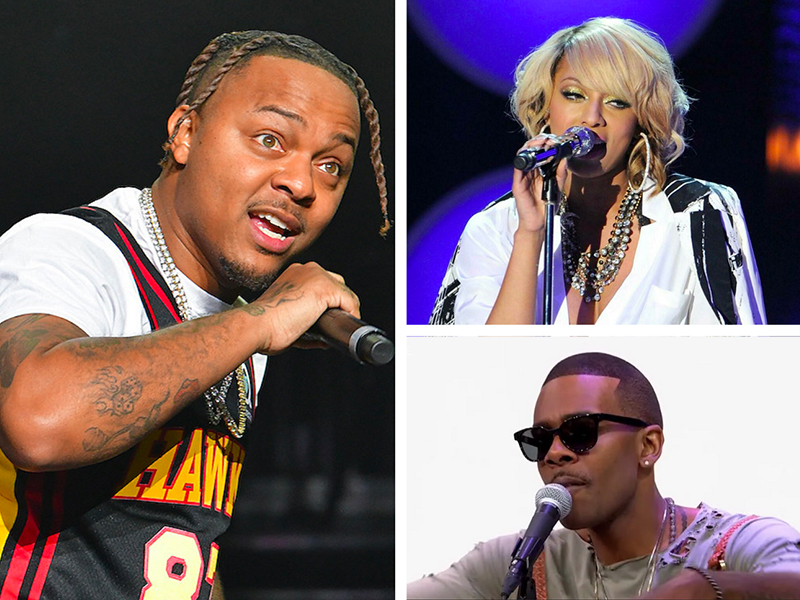 American rap star Bow Wow has scheduled his Millennium Tour this coming October. The first stop of the highly-anticipated tour will be in Hampton on October 7, followed by a show at North Carolina's Spectrum Center the day after (October 8). The tour will stop in various locations, including Chicago, Houston, Atlanta, New York, and Miami, before wrapping it up in Oakland on November 27.
After four years of staging the annual tour, this is the first time that the American R&B singer, Omarion, won't be present. However, equally significant stars will join Bow Wow in his Billboard Award-winning tour. He will be joined by RnB stars Mario and Keri Hilson.
Mario, an R&B performer, has won over fans with his swagger and polished sound. The single "Just a Friend 2002," which he released when he was only 14, reached the top 10 on the charts and catapulted him to stardom. His follow-up," Turning Point," was as innovative, with the single "Let Me Love You" becoming a worldwide smash. His 2018 album, "Dancing Shadows," is the most current one he released.
Keri Hilson, on the other hand, is a Grammy-nominated RnB singer, songwriter, and actress. She began her career in the industry by writing hits for artists like Britney Spears, the Pussycat Dolls, and Mary J. Blige. The 39-year-old has a history of writing hit songs for other singers, which helped her quickly rise to the top of the charts when she began to release her own albums. Her music takes its cues from R&B and often sings about womanhood and women empowerment.
These three exceptional artists are headlining "The Millenium Tour: Turned Up!" The lineup gets more exciting as other artists join them in this event. First featured is the beloved R&B singer Lloyd, who is known for the songs "Lay It Down," "Tru," and "You." Pretty Ricky member Pleasure P will also accompany them. He is known for the album "The Introduction of Marcus Cooper. Another is Bobby V, known for the song "Annonymous," which topped the Billboard R&B charts. Sammie, known for his 1999 hit single "I Like It," joins them. Ying Yang Twins, Chingy, Dem Franchize Boyz, Lil Scrappy, Travis Porter, Crime Mob, and Trillville complete the supporting acts.
Tickets for the show are now available. You can get yours by clicking the "Get Tickets" link.