Spectrum Center | Charlotte, North Carolina
If you're looking for a unique and exciting entertainment experience this summer, your wish has been answered because the most incredible motorsports show is coming to Uptown Charlotte, North Carolina! With its updated lineup that includes Grave Digger, Dragon, and Stone Crusher, Monster Jam will be conquering the Spectrum Center on Saturday, 16th July 2022! Experience the thrill of monster trucks racing along uneven terrains and showing off their moves in the famous two-wheel skills competition! This show is guaranteed to keep you at the edge of your seat! Get your tickets now to the hottest motorsports event in the country!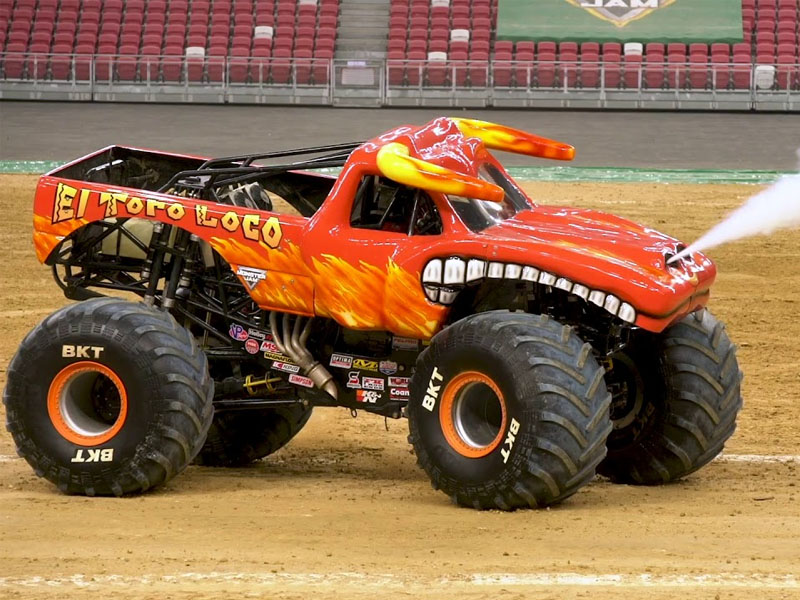 Monster Jam is a traveling motorsports show primarily held in the United States and Canada. The live event's main attractions are monster trucks engaging in racing, two-wheel skills competition, and freestyle competition. The racing competition is a traditional-style contest wherein the first monster trucks to reach the finish line will move on to the next round. Meanwhile, the two-wheel skills competition will demonstrate the driver's best moves, wherein the monster truck will balance and move on two wheels. Drivers are also allowed to perform cyclones and donuts. Lastly, the freestyle competition allotted two minutes for drivers to show off their skills, such as doing stunts and driving trucks over ramps or other cars.
Monster Jam's lineup of trucks in North Carolina (subject to change) includes Grave Digger (Adam Anderson); El Toro Loco ( Kraig Champion); Whiplash (Brianna Mahon); Dragon (Coty Saucier); Stone Crusher (Chad Tingler); and Hooked (Shane Phreed).
Monster Jam will be held at the iconic Spectrum Center, an indoor arena that can seat 20,000 people. The venue has hosted many world-class sporting events, such as the NCAA Tournament, ACC Men's Basketball Tournament, and games that include the Charlotte 49ers. The venue has also hosted concerts by several big-name artists, including Dua Lipa, AC/DC, Aerosmith, Barry Manilow, Ariana Grande, and many more!
If you want some excitement this summer, the Monster Jam is the perfect entertainment for you and your family. Tickets are available, so grab yours now!