Spectrum Center | Charlotte, North Carolina
Prepare for the biggest worship concert of 2022 as transcendent Christian bands, Casting Crowns, and Hillsong Worship embark on a co-headlining tour this Spring! These two contemporary bands will join forces and travel across the U.S. for their 28-date tour. They are also bringing along We The Kingdom as a special guest. And here's some good news for Christian North Carolinians – the tour, which kicks off in March, will stop at the Spectrum Center in Charlotte, North Carolina, on Wednesday 4th May 2022! These three bands will create a dynamic worship experience for Christian music lovers. If you want to be inspired and energize your faith, you should get your tickets now and see Casting Crowns, Hillsong Worship, and We The Kingdom perform at the Spectrum Center!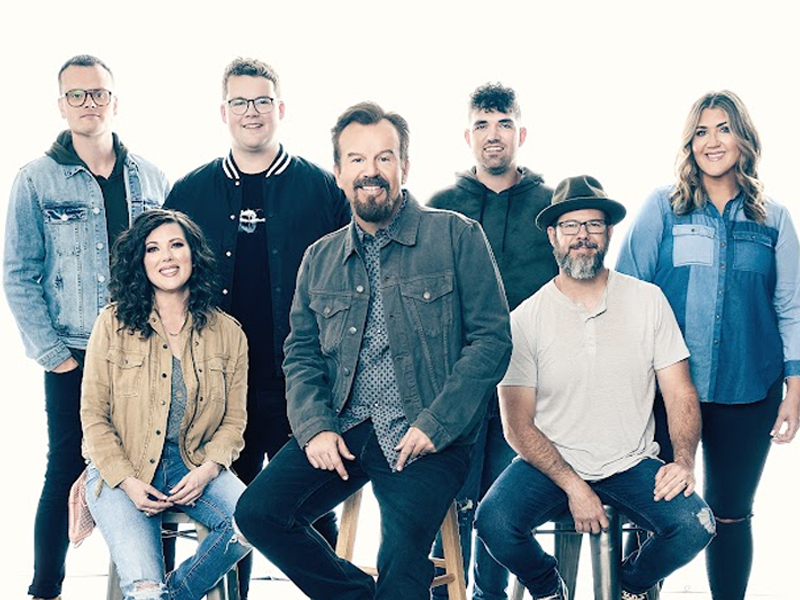 Casting Crowns is responsible for iconic hit singles, "Scars in Heaven," "The Power of the Cross," "Courageous," and "East to West." The Grammy-Award-winning Christian rock band has released four multi-platinum and two gold-certified albums.
The band was founded in 1999 by youth pastor Mark Hall, based in Daytona, Florida. He started to recruit band members when he moved to Stockbridge, Georgia. In 2003, the band released their self-titled debut album, and it peaked at number 2 on the Billboard Christian Albums chart. The record would sell 1.9 million copies in the U.S. since it was released.
After their debut record, the band's six subsequent albums all peaked at number 1 on the Christian Albums chart. Also, The Altar and the Door (2007) and Come to the Well (2011) notably charted at number 2 on the US Billboard 200 chart. Casting Crown's latest album, Healer, released in January 2022, peaked at number 3 on the Christian Albums chart.
Australian worship group Hillsong Worship has been releasing music since 1983. Their most successful single, "What a Beautiful Name," has won two Dove Awards for Worship Song of the Year and Song of the Year. The song also helped Hillsong earn the Billboard's Top Christian Artist of 2017. One year later, the song won the Grammy Award for Best Contemporary Christian Music Performance/Song.
Hillsong Worship is known to have only a few studio albums. However, the group has released 26 live albums, three compilation albums, and 19 singles. They had six albums that peaked at number 1 on the US Christian Albums chart and two number 1's on the Australian charts.
Join the powerful fellowship with Casting Crowns, Hillsong Worship, and We The Kingdom at the Spectrum Center on Wednesday 4th, May 2022.