Spectrum Center | Charlotte, North Carolina
If your idea of an epic weekend gig is to lose yourself in the music of one of the world's most prolific progressive rock bands, then Trans-Siberian Orchestra is the one for you. Rock music lovers will have a special Christmas season this year as the American rock band brings back their "The Ghost of Christmas Eve" tour. And good news to all Charlotte, North Carolina fans because the band will stop at Spectrum Centre on December 10. Get ready for the band's rock opera songs to fill the walls of the famous North Carolina venue. Get your tickets now and experience the rock Christmas tradition that has been trailblazing since the 2000s. This must-see event will combine your love for Christmas and rock music. To reserve your tickets, click this site's "Get Tickets" link.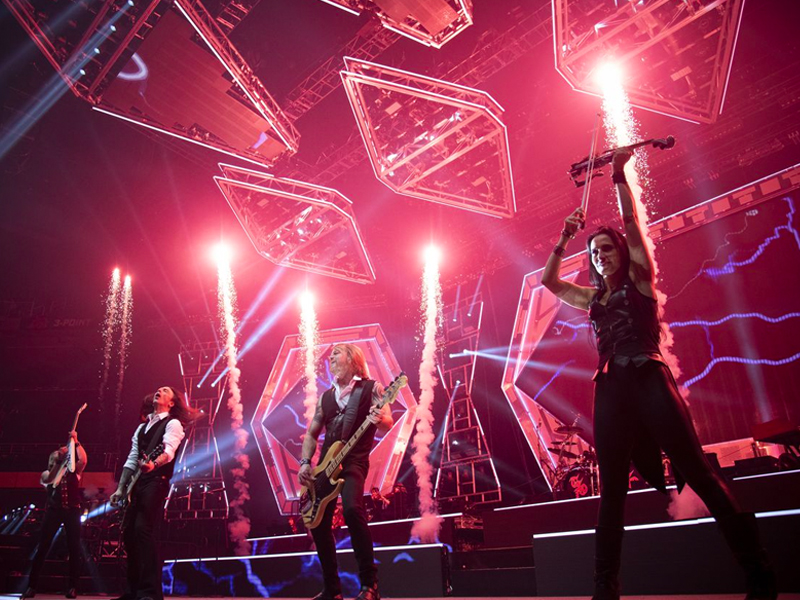 The Trans-Siberian Orchestra (TSO) was the project of producer, composer, and lyricist Paul O'Neill. Its goal was ambitious. "The whole idea was to create a progressive rock band that would push the boundaries (of the genre) further than any group before… Way, way further," O'Neill explained. The outcome is a brilliant creation. TSO, as a creative endeavor, is not what you think. Instead of a traditional band it is a form of "session orchestras assembled for a number of symphonic rock cross-over albums." With a love for different music, especially Broadway musicals and rock, O'Neill showed peak innovation and came up with a band of rock operas you have not seen before.
In 1996, TSO debuted with the release of "Christmas Eve and Other Stories," the first among a planned trilogy of Christmas albums. It became one of their most successful, which continued the aim to push through the subsequent albums. "The Christmas Attic" followed in 1998 and "The Lost Christmas Eve" in 2004. Apart from the Christmas albums, the band released other conceptual albums, such as "Beethoven's Last Night," released in 2000.
But TSO truly shines on stage. They were once called by The Washington Post "an arena-rock juggernaut" and were ranked as one of the top-selling touring bands of the early 2000s. The band has performed for millions of people in 100 or so cities.
This year, TSO is rearing again for another grand tour. One of their concerts will be at the Spectrum Center on Saturday, December 10. Get tickets now!