Spectrum Center | Charlotte, North Carolina
What do you get when you put together five rap legends in a group? You get a monumental supergroup called Mount Westmore! Hip-hop powerhouses Snoop Dogg, Ice Cube, Too Short, and E-40 joined forces and created the biggest, most groundbreaking hip-hop group in the music scene. And the excellent news is that they are coming to the Spectrum Center on Sunday 8th May 2022! The event also features special guest Warren G. This year, Mount Westmore goes on a brief tour to promote their upcoming album, Mt. Westmore. The album features the lead single, "Big Subwoofer." Tickets are now available, so don't wait any longer! Get your tickets now and catch these phenomenal rappers take over the Spectrum Center!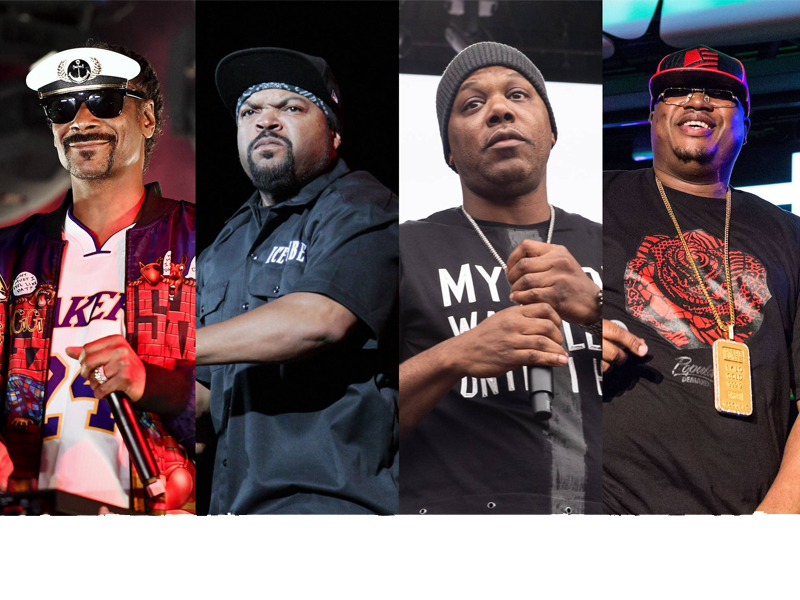 In November 2021, a song from old school hip-hop titans, Mount Westmore, took over Billboard's Top Triller charts. The song entitled "Big Subwoofer" debuted at number 1 on Top Triller U.S. and Top Triller Global charts. These charts highlight the most popular songs on the social media app Triller. Billboard collects data based on the number of views and engagement of videos using the respective song. "Big Subwoofer" is just a glimpse of the group's much-anticipated debut album. There are many more exciting tracks that are being cooked up.
Snoop Dogg recently revealed during a Rolling Stone podcast that he and Eminem collaborated on a song called "From Detroit to LBC" to be included in the album. In the podcast, Snoop Dogg also shared his collaboration experience with his fellow rapper. "He is going that hard because he knows I'm going to match him on the same level, and that's what it is when you make records with people you love. It's competitive but for the right reason. To bring the best out of each other."
During an interview with the Breakfast Club, Ice Cube revealed that Dr. Dre also contributed some verses to the album. Apart from the excitement over the release of the group's debut album, Ice Cube shared that Mount Westmore is getting laden with offers since the announcement that they are working on an album. "We had a lot of opportunities coming at us, and we had to kind of sift through them and see what the best route was. I believe we figured it out, so we are getting cocked and loaded. We are getting our visuals together because we want to keep rolling."
Tickets to Mount Westmore's show at the Spectrum Center on Sunday 8th May 2022 are now available. Get your tickets now and be one of the first ones to witness these rap legends perform together in one stage!