Spectrum Center | Charlotte, North Carolina
This spring, comedy fans in Charlotte, North Carolina, better prepare for a spectacular night of comedy at the Spectrum Center! On Friday, 17th February 2023, the Spectrum Center becomes home to the three wacky life-long friends, the Impractical Jokers! The live show, titled Impractical Jokers Live, features Sal Vulcano, James Murray, and Brian "Q" Quinn! These three top comedians will show never-seen-before footage and are set to perform an all-new stand-up comedy bit! If you're a fan of Impractical Jokers, you better score tickets to Impractical Jokers Live at the Spectrum Center! This show is expected to sell out, so you must hurry!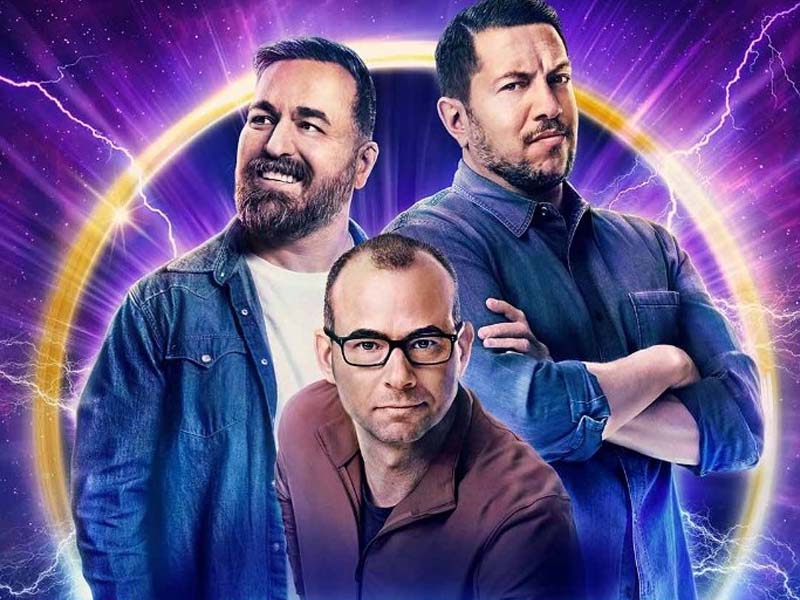 The Impractical Jokers are back, and they're circling the nation with the much-anticipated Drive Drive Drive Drive tour! The outing consists of 16 coveted stops in select cities. Luckily, Uptown Charlotte has been included in the trek! Now on its ninth season, Impractical Jokers has been one of the most original and high-regarded comedy reality shows on TV. Since it aired on TruTV in 2011, its format has remained the same. Jokers Sal, Q, and Murray continue their conquest of embarrassing each other with challenges, often involving unwitting New Yorkers. And with Joe Gatto's departure from the show last year, the show started to bring in more celebrity guests, such as Brooke Shields, David Cross, and Chris Jericho, among others.
Today, the show is enjoyed by millions of viewers worldwide. Critics have praised its uniqueness and unrelenting humor. The show, which has aired over 300 episodes, has become all the rage among comedy fans. The show has expanded into several international versions in the U.K., the Netherlands, Belgium, Brazil, Lebanon, and many more.
Impractical Jokers was created by The Tenderloins members Murray, Vulcano, Quinn, and Gatto. The four members have been friends since high school, and together, they created live improvs and challenges involving unwitting citizens. These moments are then filmed through a hidden camera. The show often involves jokers feeding each other lines through an earpiece. Impractical Jokers also punish jokers who fail to complete the tasks successfully. Some of the most memorable punishments include tanking a live music performance in front of a packed arena, getting surprised permanent tattoos, and attaching a device (replicating the pain of childbirth) to the abdomen.
If you love comedy, you better check out Impractical Jokers Live at the Spectrum Center!