Spectrum Center | Charlotte, North Carolina
Look, it's Zeppelin! No, it's ACDC! No, it's actually Greta Van Fleet! Classic rock wunderkinds are hitting the road this year for their 2022 trek across North America! This fall, these young retro revivalists are lighting up Charlotte, North Carolina. Catch Greta Van Fleet perform at the state-of-the-art arena, the Spectrum Center, on Friday 28th October 2022! Get ready for this amazing rock show as the band performs their hits and fan favorite for their North Carolinian fans! And if that's not enough, Greta Van Fleet is also bringing along Durand Jones & the Indications and Crown Lands. Don't wait any longer before getting your tickets. This is your chance to see Greta Van Fleet rock it out at the Spectrum Center!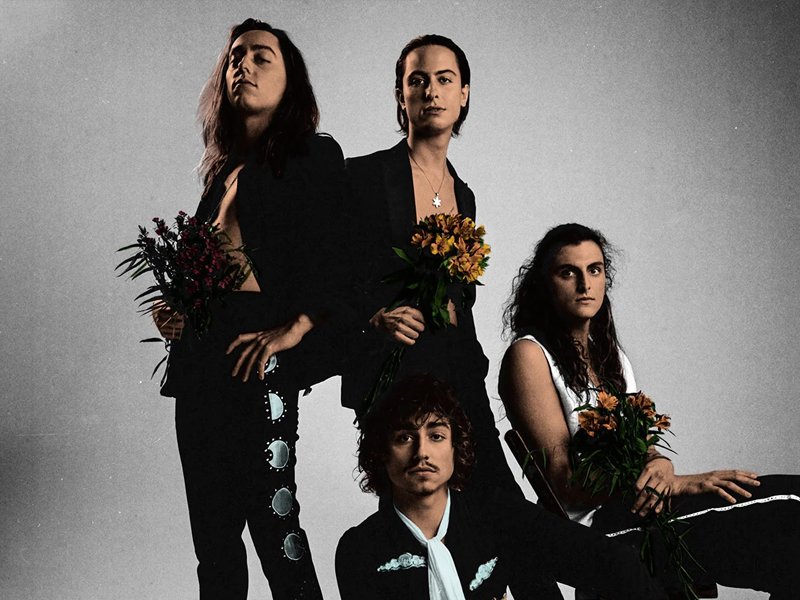 Greta Van Fleet seemingly came out of nowhere. Shortly after signing with Lava Records, the band released their debut EP "Highway Tune". The band was just barely two EPs in, having released Black Smoke Rising and From the Fires, when they won their first Grammy Award for Best Rock Album in 2019. The band also earned three Grammy nominations for Best Rock Performance, Best New Artist, and Best Rock Song that year. Aside from accolades, the singles did very well with rock listeners – "Highway Tune" and "Safari Song" topped the Billboard US Mainstream Rock and Active Rock Charts.
Upon releasing their full debut studio album Anthem of the Peaceful Army in 2018, Greta Van Fleet scored their third number 1 with the single "When The Curtain Falls." The album also debuted at number 3 on the Billboard 200 chart. Three years later, the band earned another number 1 rock album with Battle at the Garden's Gate, which debuted at number 7 on the Billboard 200 chart and number 1 on the Top Hard Rock and Top Rock Albums charts.
Greta Van Fleet's releases are mostly received with critical acclaim. Although many critics say that the music is not something they haven't heard before, the classic blues rock reminiscent of Led Zeppelin is a welcome feat. In fact, it is music that the band has no plans of changing anytime soon. With the upcoming release of the third full studio album, Dreams in Gold, Greta Van Fleet embarks on an all-arena tour this 2022. Aside from headlining their shows, they are also coming in as a special guest on several Metallica shows and one Foo Fighters show.
Come see Greta Van Fleet for yourself and find out why these young classic rockers are Grammy Award-winning artists! Get your tickets now and see them perform live at the Spectrum Center.