Spectrum Center | Charlotte, North Carolina
A classic hip-hop showdown is set to occur this September at the iconic Spectrum Center in Uptown Charlotte, North Carolina! Presented by Duke's Mayo, The Classic Kickback Concert featuring the hottest rappers is set to conquer the stage on Friday, 2nd September 2022! This much-awaited hip-hop spectacle will feature electrifying performances by The Lox, Too Short, Juvenile, and Yung Joc! If you consider yourself a hip-hop fan, you should not miss this once-in-a-lifetime opportunity to see these incredible artists share the stage at the Spectrum Center! So hurry and grab your tickets now to experience the Classic Kickback Concert before it's too late!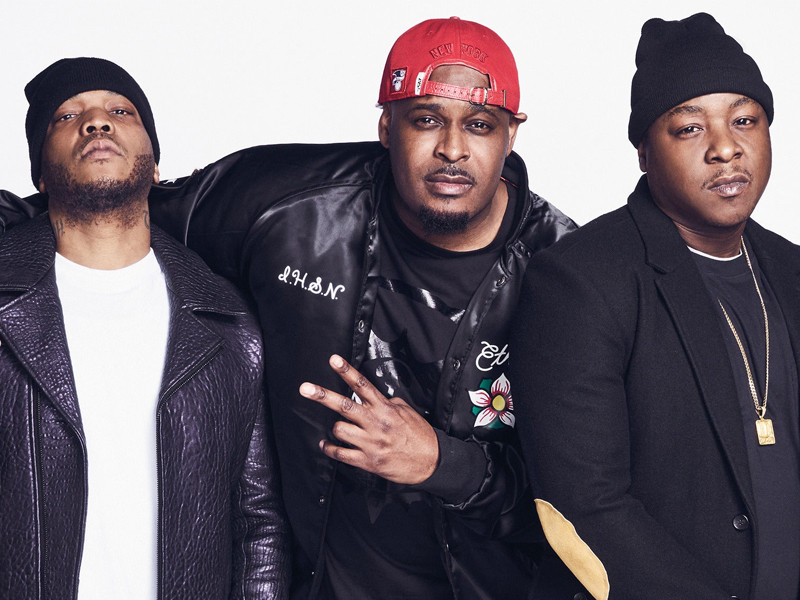 Hip-hop group, The Lox first made waves in the '90s when they released their debut album, Money, Power, and Respect. The 1998 studio release topped Billboard's R&B/Hip-Hop Album chart and peaked at number 3 on the Billboard 200. Spawning two chart-performing singles, such as the title track and "If You Think I'm Jiggy," the debut album earned a platinum certification in the U.S. and gold in Canada. In 2020, The Lox dropped their fourth and latest album, Living Off Xperience. The album entered the Billboard 200 chart and featured two singles, "Loyalty & Love" and "Gave It to 'Em."
Too $hort was an influential figure in the '80s. Known for his hit singles, "The Ghetto" and "Blow the Whistle," He has been regarded as one of the pioneers of West Coast hip-hop. His incredible career spans almost four decades and he has released four number 1 albums and six top 5 singles. His most noteworthy studio release Life is… Too Short became his best-selling album, earning double platinum status in the U.S.
The Classic Kickback Concert also brings in '90 rap sensation Juvenile. The legendary rapper, known for his hits "Ha" and "Back That Azz Up," has released 11 studio albums and sold more than ten million copies worldwide. His 2006 release, Reality Check, topped three Billboard charts, including the Billboard 200.
Lastly, award-winning rapper Yung Joc joins this fantastic roster. In 2006, Yung Joc topped two Billboard charts with his debut album, New Joc City. The gold-certified album spawned his colossal hit singles, "It's Goin' Down" and "I Know You See It." One year later, Yung Joc released his second and latest album, Hustlenomics, which also topped two Billboard charts.
Tickets to the Classic Kickback Concert at the Spectrum Center are now available!