Spectrum Center | Charlotte, North Carolina
You might be living under a rock if you haven't heard that one of the biggest 90s bands will have a massive tour this 2023! Rock fans are all ecstatic as Blink 182 announced that it will hit the road for a huge comeback tour. The Mark Hoppus-led band will stop at the famous Spectrum Center on July 14 to perform their massive hits and the songs from their upcoming album. The returning rock stars will offer their faithful fans one of the summer's most unforgettable shows with special guest Turnstile. Get your tickets as early as today, and prepare to raise your fists in the air to the classic punk rock anthems of Tom DeLonge, Mark Hoppus, and Travis Barker. Sing along to "All the Small Things," "Carousel," "Adam's Song," and "Voice Inside My Head," among many others, and have a blast this summer! Click the "Get Tickets" button now to reserve your seats.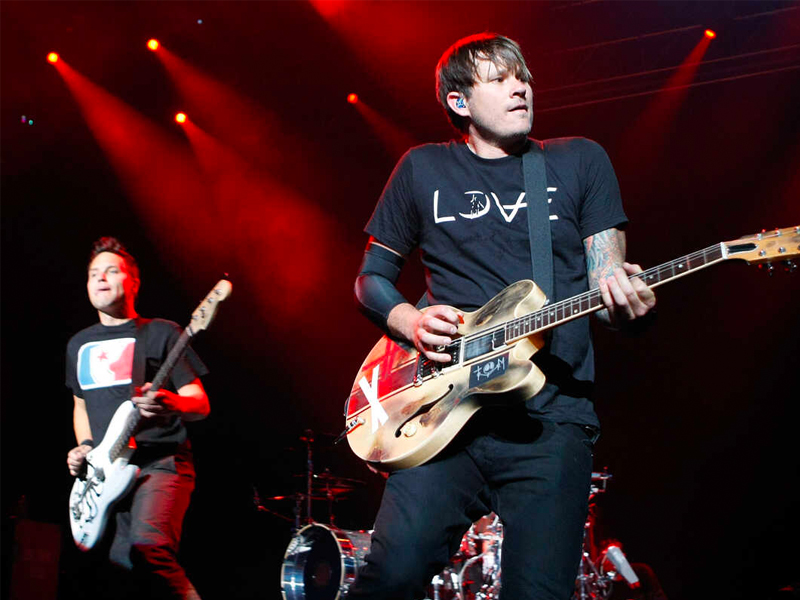 Without Blink-182's upbeat music, the punk culture of the late 1990s and early 2000s would not have been as exciting. At the onset of the 2000s, the band's hard-hitting songs were all the rage among young people. They were so popular that their kind of pop-punk was described as "blanket immersion among America's twenty-some million youths." Additionally, the band has been regarded as one that sparked the youth's interest in modern music, encouraging them to pick up the guitar and establish their own bands.
Blink 182 was formed in 1992 under the name "Simply Blink" by guitarist/vocalist Mark Hoppus, bassist Tom DeLonge, and drummer Scott Raynor. They made their debut the following year with the EP Fly Swatter. They changed their name to Blink-182 in 1994 after being sued by an Irish band with the same name. Their popularity skyrocketed after the release of their third studio album, "Enema of the State," in 1999, and it was certified gold. In 2001, they released another gold-certified album titled "Take Off Your Pants and Jacket." Songs like "All the Small Things," "Dammit," "I Miss You," and "What's My Age Again?" stand out in their catalog and remain to be some of their biggest hits today.
The band enjoyed success in the years that followed. They went on hiatus several times to focus on the members' individual careers. However, it can't be denied that the band's endearing appeal to their loyal fans is solid; whenever the band puts on a record or organizes a tour, the support is all out. This 2023, the iconic trio will be embarking on an extensive tour all over the world. With the hardcore punk band Turnstile, Blink 182 will stop at Charlotte's Spectrum Center on July 14. Catch these two bands rock the famous North Carolina venue. Reserve your tickets now by clicking the "Get Tickets" link.